Simple & Fun: How to Make a Flying Dragon Craft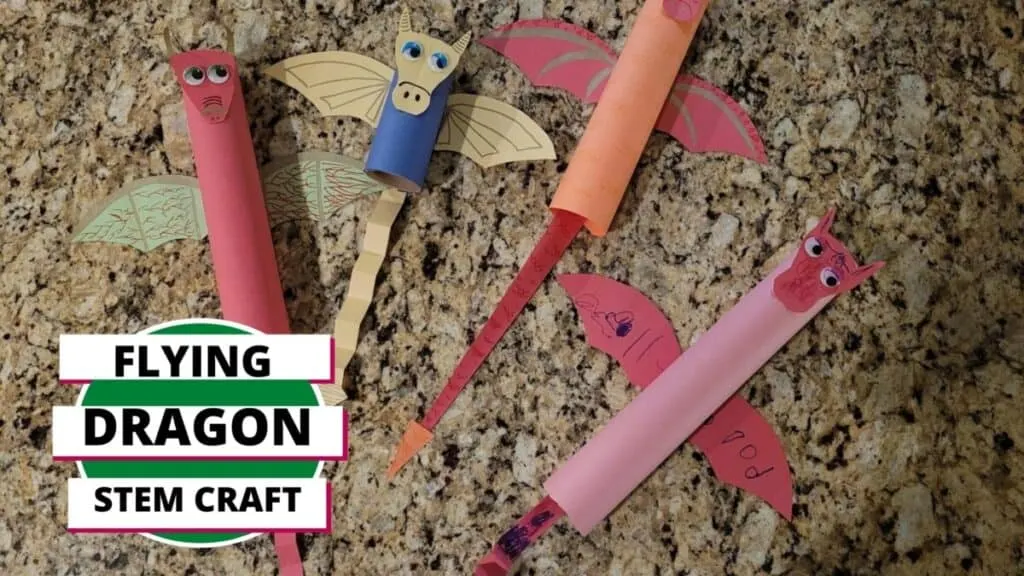 If your kids love dragons, STEM activities, or hands-on learning, they are going to love this flying dragon craft. This craft uses simple materials you probably already have on hand (or could obtain easily) and is easy for both younger and older kids to experience.
Your students are going to create a dragon using common household items that will "fly" a short distance.  Students will be able to see force and motion in action as they pull the strings to make their dragon move. 
Paper towel or toilet paper roll (cardboard tube)
2 Sheets colored construction paper or card stock
Scissors
Googly Eyes
Yarn 
Glue dots
Tape
Pencil
Ruler
Markers, stickers, or paint for decorating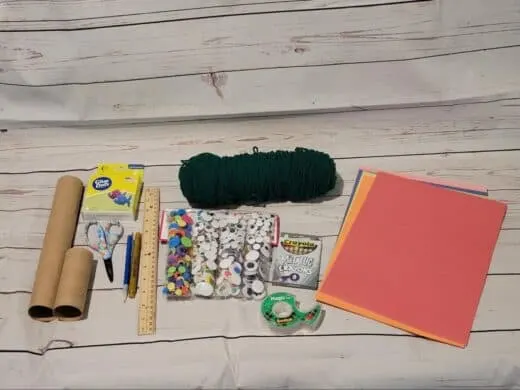 Dragon Craft Instructions
Measure and cut a rectangle from construction paper (or card stock) to fit the cardboard roll. Older students can use this opportunity to practice their measuring skills (math).
To measure, make marks on paper to show length and then roll the paper around the tube with a slight overlap and make another mark so you know where to cut.  Use a ruler to draw lines from marks.
Create a Template for Dragon Wings, Head, and Tail
For wings, fold a piece of construction paper in half and draw a half a wing beginning at the fold.
For the tail cut a strip about 2cm wide down the width of the construction paper.
Draw a small diamond shape (2cm x 2cm) to serve as the tip of the tail.
For the head, using the same piece of folded construction paper, draw half of a head to be cut out. (Alternatively, you should definitely experiment with designing your own templates. Your kids can even experiment with a fire breathing dragon!)
Cut two 4-5 foot pieces of yarn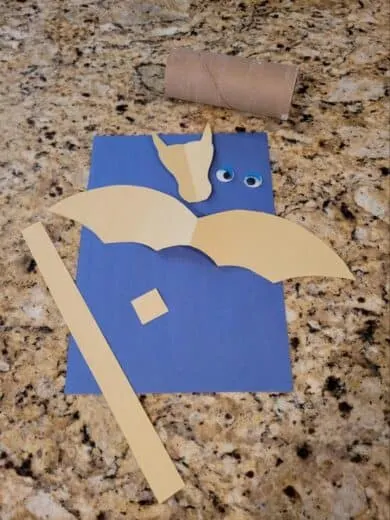 Cut out head, wings, and tail.
Allow students to decorate their dragon body and wings if they so choose. (Affix googly eyes to the dragon head, finish drawing face, etc.)
Wrap dragon body (rectangle) around cardboard tube and tape.
Accordion fold (fold one way and then the other) the strip for the tail. 
Attach the tip of the tail with a glue dot.
Attach the tail to the bottom of the seam side of the tube with a glue dot or tape
Attach wings to the middle of the seam side of the tube with a glue dot or tape
Attach head to the top of the opposite side with glue dots.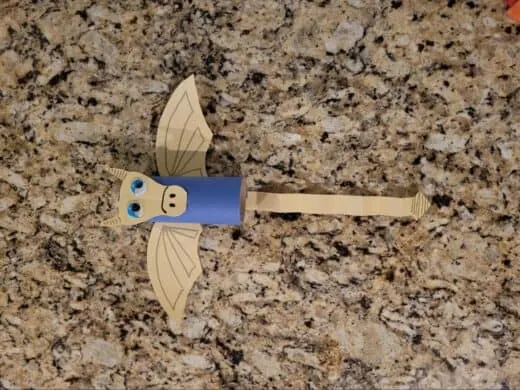 Either tie the two pieces of yarn to something slightly elevated from your child or have a taller person hold them tightly.
Thread the two loose ends of string through the dragon.
Let the child pull the strings apart to watch the dragon fly away from them. 
Bring the strings back together for the dragon to return.